Hello,
We are pleased to present the programming of activities and services that will be offered by Parkinson Montréal-Laval in winter 2021.
We continue to enrich the online service offering with the opening of a new support group for people living with Parkinson's disease, which will meet one Tuesday per month, but also with meditation and relaxation workshops which will be given weekly, every Monday.
Winter also marks the birth of a pilot project designed to match peers living with Parkinson's disease. The twinning project aims to connect these people who want to share their experience, learn from each other or develop new ideas for living better with the disease. Everyone can participate, regardless of the number of years of diagnosis.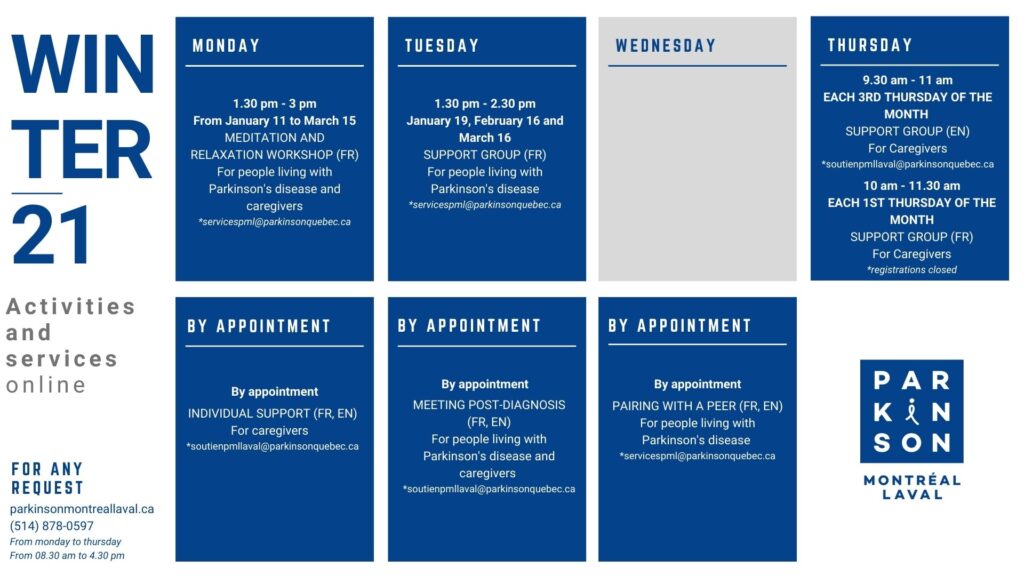 Read More