The Parkinson Montréal-Laval's team is getting into action, ever stronger, to keep in touch and maintain the ties that unite our community. Whether through our many adapted services, our conferences, our workshops or our events, we are here to support you and help you live a more harmonious life. The activities are always offered free of charge, upon registration, face-to-face or by videoconference.
To come | Activities & conferences​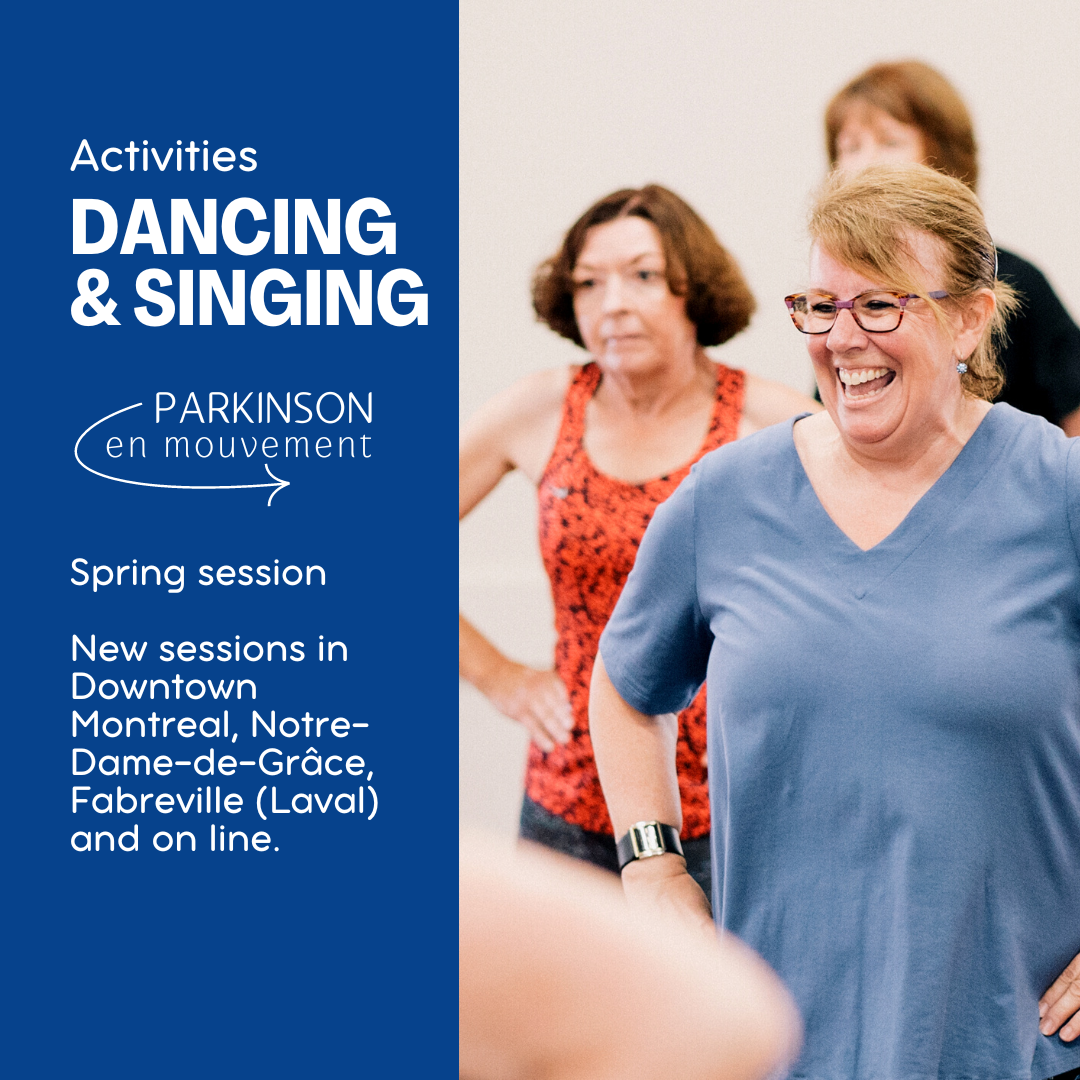 Dancing & singing in Montreal & Laval
FROM APRIL 17, 2023 TO JUNE 19, 2023
Due to our popularity, we added a spring session that will start April, 17 th 2023 until June 19 th 2023.
As of Monday, January 16th, ''Parkinson Montréal-Laval'' joins hands with ''Parkinson en mouvement'' (PEM) to offer you dancing and singing classes that are good for both body and soul. This spring session will be offered Downtown, in Notre-Dame-de-Grâce, Fabreville (Laval) and on line. Come alone or bring a friend!
REGISTRATIONS : To register, please contact Linda Mann :
[email protected] 
or call her at (514) 868-0597, ext. 3
Your donations help make the activities accessible to everyone. THANK YOU !
In the interests of accessibility for all, all the services offered by "Parkinson Montréal-Laval" are free. Your donations help a lot to make this possible. If your situation allows it, please consider giving back. Thank you!