3 questions to Ingrid Verduyckt, PhD, Assistant Professor at the School of Speech-Language Pathology and Audiology.
Did you know? The majority of people living with Parkinson's disease have language problems: the voice may become hoarse or shaky, articulation less precise, speech altered…
On this April16, International Voice Day, we give the floor to Dr. Ingrid Verduyckt, assistant professor at the School of Speech-Language Pathology and Audiology at the University of Montreal. She is passionate about voice and delivers a strong and optimistic message, inviting people living with Parkinson's disease to make their voices heard.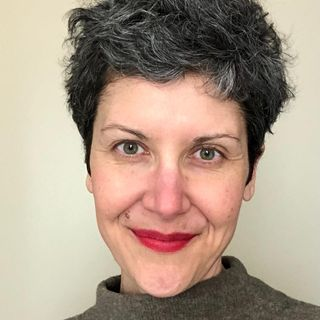 And don't forget, in April, you can make a difference by donating virtual tulips. It's easy, just visit CanadaHelps.org and select the "Virtual Tulips" tab under "Assign your donation to one of the funds created by this organization".
To begin, could you quickly introduce yourself?
Ingrid:I am originally from Belgium and have lived in Sweden for a long time. It was there that I started studying speech therapy, because I was passionate about the voice. I started working as a speech therapist in Sweden and then in Belgium, with people who have difficulties with their voice. Since 2014, I am no longer a speech-language pathologist, but I am a professor and researcher at the School of Speech-Language Pathology and Audiology of the University of Montreal. I am passionate about the diversity of voices, and their unique character. We all have our own unique voiceprint that works a bit like our sound face. Our voice is intimately linked to our personality, and that is fascinating! In 2018, I had the opportunity to meet a member of Parkinson Montreal-Laval who invited me to the vocal practice groups she was organizing for and with other people living with the disease. This meeting made me aware of the vocal difficulties experienced by these people and the lack of available and accessible tools for them to act on their voice. Since then, I have been involved with associations for people with Parkinson's disease and I am focusing my research on developing tools and voice resources for their members.
Why is it essential for people living with Parkinson's disease to practice their voice?
Ingrid: Parkinson's disease affects the vocal gesture and changes the quality of the voice. The voice can become weaker, more fragile, unstable, cracked or broken, jerky, trembling, etc. Words may be more difficult to articulate and you are less likely to be understood. The voice is produced by a set of muscles that activate together in a rapid movement that requires fine and precise coordination. With age, and even more so with Parkinson's disease, this precise and complicated gesture becomes more difficult to program and to perform. Changes in the voice can mean that we have difficulty recognizing ourselves in this "sounding face" that no longer sounds like us and the people around us can no longer understand us as well as before. This leads to communication breakdowns and can make people lose the will to speak.
But by speaking less, we miss moments to train this gesture and these muscles of the voice. We can then fall into a negative spiral where the voice deteriorates more quickly. As with our other muscles and movements, it is important to work on our voice daily, to make sure we take a "vocal walk" at least every day! A vocal walk can be singing for 15 minutes, reading a long text aloud, walking while talking with another person, participating in a vocal practice group or a choir for example. For specific training and therapeutic purposes, it is recommended to consult a speech therapist who will be able to propose an individualized program.
In April we #FlowerHope, what advice could you give to people who are affected by this disease?
Ingrid: dare! Dare to make your voice heard! Be proud of what it is and the connections it allows you to make. Don't judge it harshly, cherish it, take care of it as you can! Think of all the things it has allowed you to do since the beginning of your life: to let the child you were hear when he was hungry or in need of comfort, the bursts of laughter that have delighted your friends, the words of love that you have been able to say to your loved ones, the anger that it has allowed you to express, the comfort that it has helped you to bring to a loved one.
A final word?
Ingrid: your voice is precious, beautiful, and important, in all its forms! On days when it works the way you want it to, and on days when it seems to strike, it still deserves to be heard and respected!
---
Join Ingrid Verduyckt's students every Friday at 4pm for the Practice Your Voice workshop.